Becoming the Best in Customer Relations
Customers are the cornerstones around which every great business is built. It is for this reason that every enterprise, business, company or organization- scale notwithstanding- has customer satisfaction as one of its most enduring objectives. A happy client base often makes for better conversion rates, and higher profit margins. The ability to deal with customers takes a delicate balance between affability and professionalism. It is not the easiest of jobs, but with the right temperament, education and skills, it can be done with highly positive outcomes.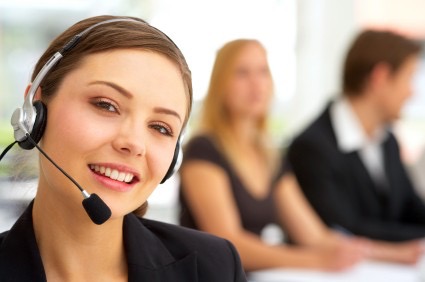 The Course
Diploma of customer engagement is the course to pursue when you have your sights set on customer interaction, satisfaction and generally customer service. The program is designed to be flexible enough that you can study for anywhere between 12 to 18 months depending on how much work you are able to cover each month. You can optionally study online, as learning materials, assessments and webinars are made easily available. The course delivery options are usually very accommodating, so working folk can find an arrangement that works for them.
Cost
The fees for the program are divergent depending on the institution where you decide to pursue the course. But, a cursory look at the fees from the different learning institution reveals a range of $3,000- $4,000. Those who stay in the program past the recommended 12 months often have more to pay for their extensions.
Learning Outcomes
The course covers core units in staff management, professional development, business improvement, sales and customer service strategies. At the end of the training, you should have:
Planning and organizational skills as well as initiative to be able to contribute to the development of new standards, products and support existing ones.
Good communication skills to be able to convey company's objectives, products and services in a clear way, as well as the ability to write team projects and reports.
The ability to work well with a diverse team of varied skill level, as well as manage a team to meet shared goals.
Problem-solving skills to address simple to complex customer concerns as well deescalate and diffuse situations with disgruntled clients.
Career
Acquiring the diploma sets you up for a wide range of career choices, with all of them being centered on customer service. Popular options for those who start out include working at a contact or call center, help desk, as part of a sales team, or as an analyst. Those with exceptional skills and increasing experience will easily find themselves ascending to managerial positions in the aforementioned jobs.
Given the short duration of the program, it can be used to supplement already existing credentials in a wide range of fields including business, accounting and IT. And, others where customer service forms a key part of the business are also included.
Before you apply
It is important to ensure you satisfy the minimum entry requirements for the program. Successful completion of Australian Year 12 or its equivalent seems to be the consistent requirement across most training centers.
It is also critical to ensure that the institution is accredited to offer the course, in all forms of delivery. This will ensure that you only get training from the best, and that your diploma, once obtained, will retain its significance once you start looking for employment.