Tag Archives:
Asia
The world is a huge, vast place with numerous, exciting countries to visit that offer varied experiences and exciting opportunities for visitors, however, none more so than those available in Thailand.  Thailand is a vast country and due to its size has variation in both its weather and terrain which means it can offer a wealth of different activities to its visitors.  This means there is something for everyone and this beautiful country has the capacity to offer the holidaymaker more than most holiday destinations.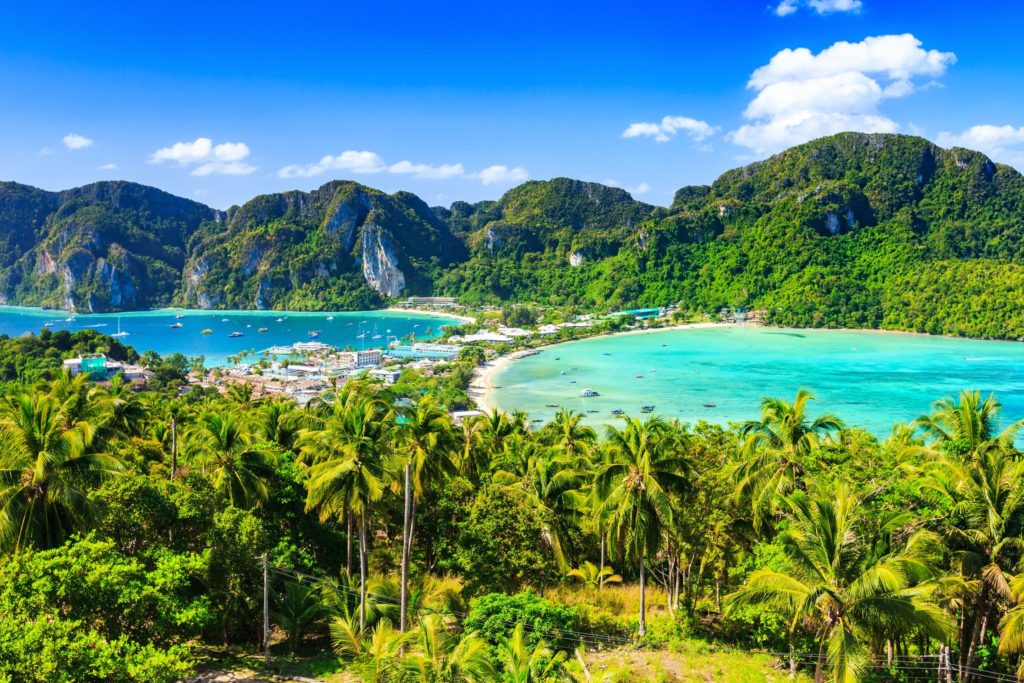 Accommodation
A wealth of choice is available of fabulous luxury accommodation to meet your every need, mansions in Thailand, opulent apartments, fabulous hotels and luxurious villas. Thailand caters for every accommodation budget with numerous quality hotels and apartments offering good value for money. Thailand is also a backpacker's perfect destination as it has hundreds of hostels available.
Weather
Thailand has distinct seasons (although essentially it is a tropical humid country) and due to the vast size of the country will vary immensely depending on your specific location.   November to February are the preferential visiting months where temperatures range from 18c to 32c in the central regions.  It does rain heavily at times, but these downpours tend to occur in the evening and these do not tend to last for more than an hour.  The rain tends to be warm which makes it bearable if caught in a shower.  April is Thailand's hottest month.
Beaches
Thailand has some of the world's most beautiful beaches, and has 2,000 miles of coastline and hundreds of islands .There are busy beaches, for those looking for activities such as water skiing, snorkeling and taking advantage of numerous beach bars, but there are also secluded beaches for those wanting a more relaxed beach experience . Exclusive beaches, such as Surin Beach, a stretch of fine white sand referred to as Millionaires' Row due to expensive homes overlooking the Andaman sea also offer an exclusive experience.
Nightlife
Cities such as Bangkok, Phuket and Pattaya offer a unique nightlife experience, bar hopping, bowling, dancing, watching a Kathy show or visiting a Go-Go bar.  A wide variety of bars and clubs are available with flexible opening hours and Bangkok has a thriving cabaret scene which showcase some of the most famous Kathoeys or "lady boys".
Cuisine
In terms of the world's cuisine Thai food is one of the best.  Coastal sea food must be sampled as it's fresh (so fresh, some restaurants allow diners to catch their own fish and prawns and then cook them) and the variety is immense.  More unusual items available include locusts as a bar snack, very high in nutrients and a dining experience not to be missed.  As an exciting alternative to restaurants are the well renowned street food outlets, offering Thailand's spiciest, Tom Yum soups containing fresh lemon grass, Kaffir lime leaves and Galangal.  Other tempting treats offered by street vendors to sample are rice with spicy stir-fried crabmeat with fresh yellow chilies.
Culture
As a Buddhist country Buddhism is inherent in all aspects of life and it is this Buddhist influence that makes Thailand such a friendly and peaceful place.  Beautiful temples in cities, villages or mountains are visit worthy and many festivals are held where visitors are always made welcome.
Scenery
Spectacular places are synonymous with Thailand, white sandy beaches with swaying palm trees are what most people think of first and they have these in abundance. However, magical tropical forests, breathtaking mist covered mountains and a range of compelling ancient monuments are other more than worthy stunning sights to be explored.  Ao Chang Nga Marine National Park which spans 154 square miles, encompassing 40 islands is a visual delight as is the Grand palace, home to generations of Thai kings, displaying unique architectural styles.  Pink water lilies in bloom are a sight to behold on many lakes around the country. In Udon Thani, lilies on Red Lotus Lake explode into a riot of crimson blooms between November and February.
Wildlife
Observe an array of exotic species that live in Thailand's biodiverse park by visiting Khao Son National Park (460 square miles of pristine tropical evergreen forest).  These include gibbons, who can easily be heard as their calls can carry for up to two miles but are less easy to see but, under the expertise of the guides in the park can be found. Glimpses of other exotic creatures may also be made of sun bears, leopards, tigers, tapirs, Asiatic wild dogs, gaurs, monkeys and deer along the way.  Dive with Whale sharks, and visit the annual Monkey Buffet which takes place in front of the Pra Prang Sam Not temple in Lopburi province.   Watch elephants play polo in a tournament called the Kings cup and visit the caves in the Tenasserim Hills region in the Kanchanaburi Province to catch a glimpse of the world's smallest mammal, the Kitti's hog-nosed bat.
Retail therapy
Beyond compare, is the shopping experience to be tried in Thailand, especially in Bangkok which contains a preponderance of shopping malls and innumerable local markets that offer a huge range of wares to suit every shopper's desires.  Bespoke, tailor-made items are available, vast amounts of curios and the opportunity to engage in effective haggling to get a bargain.
Often referred to as the "Land of Smiles" due to fact that it is hard to encounter someone who isn't smiling, the people of Thailand are friendly, warm, open and kind and as a consequence you are always guaranteed to be made to feel welcome when you visit Thailand, another reason, one of many to make Thailand your next exhilarating holiday destination.
Visiting Bali soon, but want to see a bit more of Indonesia than this uber-popular island? Next door, there is an island by the name of Lombok that has many of the natural and cultural charms that Bali has, but without the hustle and bustle that can plague much of Bali today.
Wondering what places you should visit here if you have a week to spare there? The following destinations will give you an island to rave about to friends back home that isn't as well known as Bali (giving you those all-important bragging rights when it comes to travel)…
1) Senggigi
If you're looking where to visit near Bali where you can access most of the conveniences that you come to expect from a tourist destination, then Senggigi is the place where you'll want to hang your hat during your stay in Lombok.
While it is nowhere near as built up as Kuta, Seminyak or Ubud on Bali, Senggigi is home to enough restaurants, cafes, bars, and karaoke parlors to keep those in need of constant stimulation busy, and with tons of tours and cooking classes available through tour agencies, those seeking a bit more action will be well catered for as well.
2) Gili Islands
Senggigi has a beach that is good enough for some, but if you consider yourself a connoisseur of these seaside attractions, then taking a day trip to the Gili Islands (three are inhabited: Trawangan, Air and Meno) will satisfy your longing for beauty in this aspect of nature.
Diving and snorkeling are popular in the reefs located off these isles, while those looking to get their day drink on will find no shortage of venues to do the job on Gili Trawangan.
Those looking for a more chill atmosphere will find it on Air and Meno, which have not been as overrun by the party crowd as Trawangan has.
3) Kuta (Lombok)
Those fearing the hawkers, noise and insane traffic of the Kuta on Bali will find the complete opposite on Lombok's version, which remains much more tranquil than its neighbor across the Lombok Strait.
One thing the two towns do have in common is excellent surfing: the breaks here have long served as a refuge for those sick of the scene in Bali, and while its secret does seem to be getting out (oops), it is still a world apart from the party-hearty nature of South Bali, making it a great place to get away from it if it isn't your cup of tea.
Does an itinerary like this sound great to you, but you haven't the first clue where to start? Luxury travel planners like eShores (www.eshores.co.uk) specialise in assembling the logistics for trips like these, allowing you to go about your daily life while the professionals plot out the journey of a lifetime.