Tag Archives:
California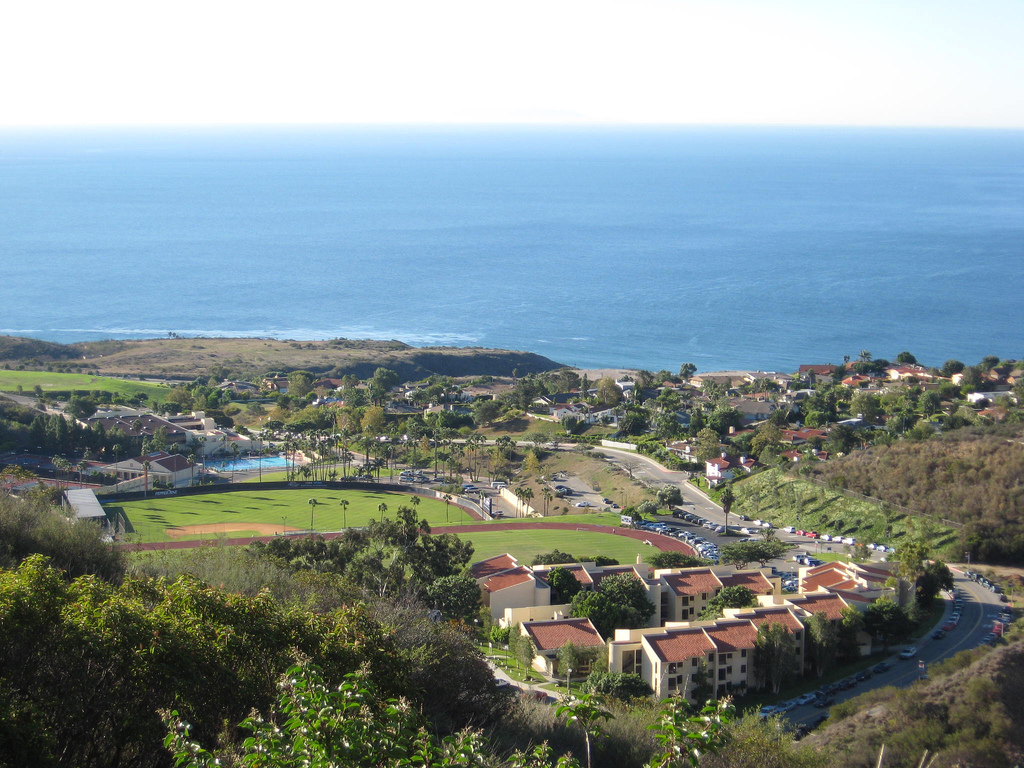 While most of us try to evaluate schools on honorable criteria such as the quality of its academics, student to teacher ratio, the efficacy of student services and so on, let's face it: we are inherently emotional creatures, and as such, we are ably seduced by beauty.  In this light, the look and feel of a college campus, from the architecture of its buildings, to the natural setting that surrounds it all indelibly colors our perception of a school.
Most of us would love to spend our college years in a place that feels like being on the set of the Dead Poets Society or Good Will Hunting, rather than be trapped in an institution so ugly the pigeons won't even crap on it. As such, even if you are strictly making your decision based on pure logic, it's still fun to look at pretty pictures of schools that represent the collegiate ideal (… and there's nothing saying you can't visit them on a road trip with your buddies)!
With that sorted, here are five schools that have been the apples of our eye for some time here at College Blender…
5) Wake Forest University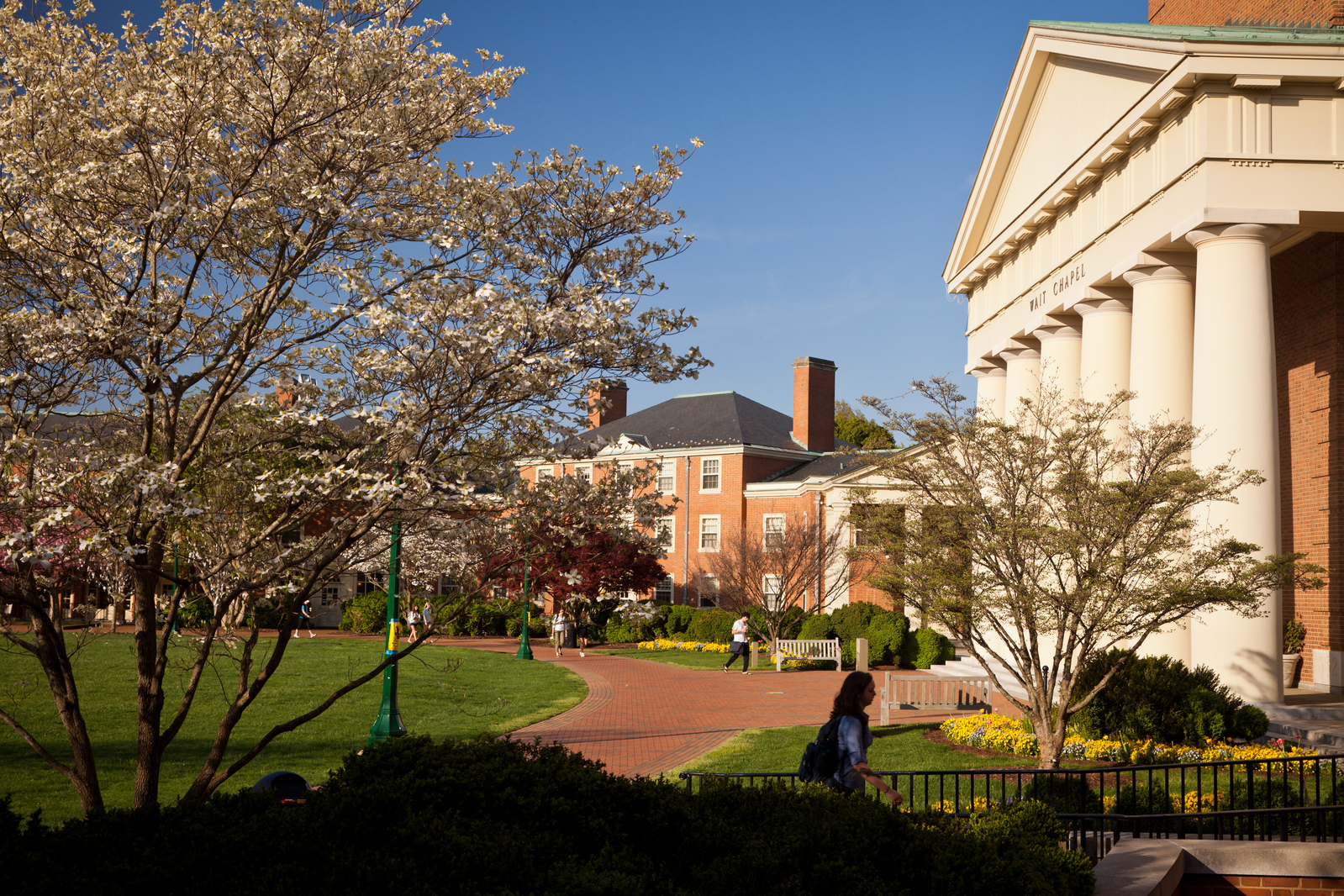 Filled with structures constructed in the Georgian style, this private college in North Carolina blossoms with cherry, apple and dogwood blossoms in the spring, burns with bright orange, yellow and red colors in the fall … with the occasional sprinkling of toilet paper strands when one of their athletic teams wins a major championship. This school also ranks favorably in teaching surveys on an annual basis, making this southern college a solid choice all round.
4) United States Military Academy At West Point
Think that joining the army means you'll be spending all your time in uninspiring barracks?  If your training has you bound for West Point, you will be in for huge surprise. Situated in the picturesque Hudson River Valley in New York State, this imposing collection of neo-gothic buildings will imbue you with a sense of power and strength as you work your way through the intensive academic programs  that are offered here.
3) University of Wisconsin-Madison
Sandwiched between two deep blue lakes in the Wisconsin capital of Madison, there is ample room for inspiration and recreation on the campus of U of W – Madison. As if this wasn't enough, the buildings on campus exude a traditional feel, and student life on campus has long been regarded as some of the liveliest in the nation, as the University of Wisconsin – Madison has consistently ranked near the top of party school rankings by publications such as Playboy magazine.
2) Pepperdine University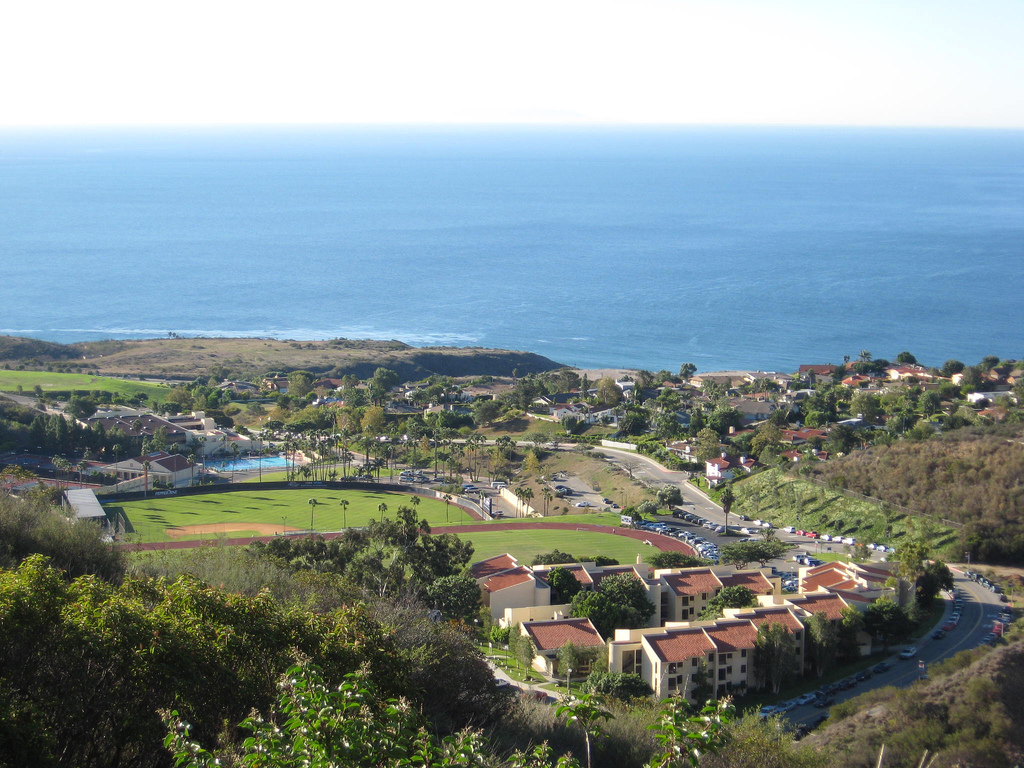 In some respects, the west coast often has it so good that it simply isn't fair. The physical surrounds of Pepperdine University is a perfect illustration of this, as its campus in Malibu has an unbeatable view of the Pacific Ocean, with the steep foothills of the Santa Monica Mountains acting as the backdrop behind it.
This institution has buildings that take inspiration from Mediterranean and modernist schools of architecture, and palm trees and other subtropical shrubbery is found in abundance here.  One caveat: this private school has a Christian bent in its underlying philosophy, so the scenery might not be enough of a draw if you have views that collide with those held by the administrators.
1) Elon University
When it comes to channeling the collegiate experience via the exterior and interior design, the creators and builders of Elon University have accomplished this masterfully over the years, as they have crafted a school that has ranked at or near the top of beauty rankings for decades. Much of the flora on campus is actively managed as part of the academic curricula of its horticultural faculties, aiding its placement at the top of our list as well!
Have any other contenders for the most beautiful college campuses in the US? Share them below in the comments!