Tag Archives:
football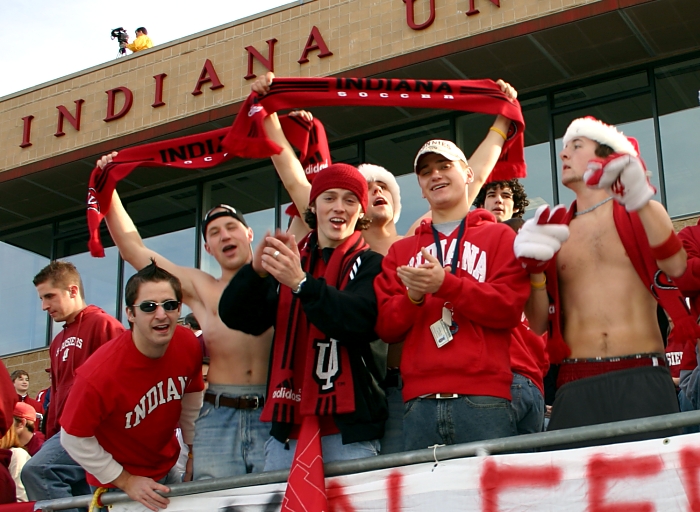 One of the biggest draws the major colleges have over the smaller universities is college football game day. At places like Michigan you have more than 100,000 fans packing the stadium on Saturday. Fans and alumni travel from miles away. The sound of the marching band reverberates throughout the campus. There are tailgate parties, before and after the game, and the entire state becomes football obsessed. Indeed, the magic of college and college football in America is spellbinding to the uninitiated.
Also, as a student at one of the major colleges, there is Heisman Trophy hype as football writers and commentators spend countless hours discussing the favorites to win the most storied individual trophy awarded in American sports. You want the full college experience? Choose one of the top programs in the country, and you can't go wrong. In particular, if you are a student at Alabama, Ohio State, or Clemson, you are in for especially exciting fall. The top betting sites throughout the country think that they're the best bet to finish the season as NCAA Champions.
The race for the Heisman Trophy, however, might be a little harder to pinpoint. Discussion are in the works to eliminate the kickoff, citing the injuries that are caused by the high-speed collisions that most often occur on special teams plays. But think about former winners like Tim Brown, Desmond Howard, and Charles Woodson, who were all aided in the quest for the trophy by their kick return prowess. It would render their type of on the field stardom obsolete.
The verdict on the kickoff and what might replace it are still to be determined.
Also in the works is Big 12 conference expansion. Forgetting for a moment that the conference currently only has ten members, instead of the twelve it's named for, its place at the table of the power conferences is solid. So expect the competition to be fierce among the universities on the short-list for addition. And the waves created by a possible expansion would be roll across the country, potentially altering the landscape in the Pac-12 and ACC. For students, fans, and gamblers alike, the more teams that take up residence in the power conferences, the better.
Early candidates being talked about for addition to the Big 12 are the Houston Cougars and the Tulane Green Wave, which would be welcome news for fans in Houston, the nation's fourth largest television market, and New Orleans. But as with everything done in the Big 12, none of it will happen without the approval of the Texas Longhorns.