Tag Archives:
Halloween
As the new university semester starts, you may be wondering what you should pack. It can be a hectic time getting ready to go back so below we've included some of the top things you won't want to forget. From spooky Morph Costumes to practical joke kits; these are just some of the things you might not have thought about in your preparations.
Preparing for the party season
You may be back studying, but there is still plenty to look forward to. Autumn is the start of party season and it kicks off spectacularly with Halloween. This is one of the best times for university students as it allows you to bring out your hidden prankster. There are so many things you can pack to ensure your Halloween is fun and memorable.
If you need a little inspiration, Huffington Post has an excellent list of the top scariest Halloween pranks. One of the best is dressing up like a real life zombie. If you want to make it realistic you'll need more than a ripped shirt and a white powdered face! Look out for realistic face paints and watch videos on how to create a more realistic zombie look. To make the prank even more realistic, enlist the help of friends. After all, one zombie is unlikely to cause too much of a fright, but a group of zombies would definitely cause a few screams!
If you'd rather keep it simple but you still want to impress then Morph Costumes are a fantastic investment. You can buy skin suits or animated t-shirts that feature spookily realistic gruesome effects. They are activated by an app and smartphone and are really affordable.
The Fresher's Ball
Another event you will want to be prepared for is the Fresher's Ball. This is a major event that practically everyone will be at. If you're looking to make new friends and just have the night of your life, then this is a must-visit event. Many universities also add plenty of entertainment with some going all out on fairground rides, foam parties and fancy dress. Again, Morph costumes are great for fancy dress and you'll find everything from spooky Halloween to sexy pirate costumes. A good quality costume is essential for every student as there will be many events and parties taking place throughout the rest of the year.
The Essentials
Of course, it is also important to make sure you're packing a few essentials. A good Halloween costume might come in handy, but it won't be all you need for the upcoming term! Click2Campus has a fantastic guide on the essentials you should be packing. It includes both obvious and not so obvious items such as a vegetable peeler, Ethernet network cable and a spare light bulb.
There really is so much that you need to pack for your first year. Creating a list so you don't forget anything is highly recommended. Remember that it isn't all about boring essentials; there are many wacky, fun items you should also be taking with you to make the most of your experience!
By: Niki Olsen
It's that time of year again! Halloween is coming up and you're probably struggling with deciding whether your costume should be funny, witty, sexy, half-assed, homemade, or from the consignment shop in town. Thankfully you stumbled across this post, because we will guide you through your dilemma. This Halloween we will take care of you!
Here are three potential costume ideas for you to showcase on your campus!
Option #1: TV show cast
This idea is basically two options in one (you're welcome.) Take this option and run wild with your childhood memories! Can you think of that old show that makes everyone chuckle when you mention it? Grab your friends and recreate the cast of Hey Arnold or Scooby-Doo.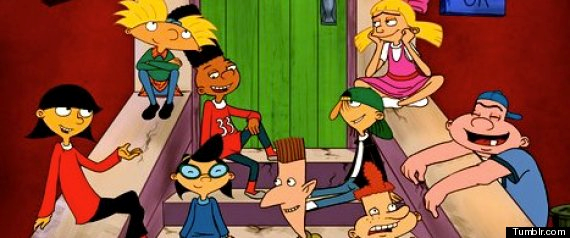 Want more relevant? How about Walter White and the gang? Either choice you make, if you choose a memorable show, people will be asking to take photos with you all night…
Option #2: Someone big in pop culture
Think about a character or person that everyone will recognize. Something easy and quick but add to the costume something that will distinguish who you are. The mayhem guy from Allstate will get a laugh out of everybody! Throw on a pink headband, a couple fake cuts and bruises, a black tie and you're set.
Option #3: A play on words costume
Why not attempt at being funny? A play on words costume would be the perfect way to be witty and creative with not having to try super hard. You can easily Google play on words and go from there. Cereal killer or chick magnet are some of our favorites! Humor is much appreciated!
If you've got any other great costume ideas please share them below!