Tag Archives:
hiking
With South America being one of the world's most popular travel destinations for budget travelers, it makes sense that at some point, you might find yourself bound on a plane or bus for Brazil. While much of the continent is affordable for student travelers, Brazil is a notable exception, with prices in the nation approaching first world prices in recent years.
That being said, it is still very possible to enjoy this country and its liveliest city, Rio de Janeiro, on a shoestring. While it does cost money to purchase, investing in a Rio de Janeiro city guide will pay you back by uncovering secrets that only a Rio local would normally know about, helping you to get the most from every dollar spent in this internationally significant city.
While it will have many pointers on how to save a buck here, start your budget planning here so you will have an idea on how to experience Rio de Janeiro on a student's budget.
Hike up Sugarloaf Mountain
Start your trip to Rio by getting the adrenaline pumping on a hike up the area's most iconic peak. No matter where you are in Rio de Janeiro, Sugarloaf Mountain dominates the skyline, but as nice as it is to look up at this granite monolith, it is quite the experience to gaze down upon the urban chaos that comprises this city from the top of it.
While the true summit of Sugarloaf requires a pricey cable car ride to reach, the lower of the twin peaks is free to access on foot, giving views that are no less impressive than the ones had on the slighter higher point nearby.
Hit up any one of its fabulous beaches
After dropping near your body weight in sweat, you will have earned your dip in the Atlantic at any one of Rio's world famous beaches. After cooling off, you can continue to carve up the surf on a body, surf, or SUP'ing board (Barra da Tijuca is best for this, with 11 km of surf breaks that gives everybody room to do their thing), or you can indulge in the active social life that takes place at beaches here.
On the latter point, beach soccer and volleyball are available for active types, while others will enjoy having some cervejas (not cervezas … that's Spanish, Brazilians speak Portuguese) with the animated and very good looking locals.
Of all the beaches in Rio, the best place to take in this scene is at Copacabana and Ipanema, as they are both the focal point of social life on the many excellent days that Rio enjoys during the year.
Go on a favela tour
Unfortunately, not everyone in Rio is having a fabulous life, so if there's any guided tour to go on while you are here, be sure to go on one to a favela (Do NOT attempt to go to one alone, unless you like being mugged for all your worldly belongings).
These competitively priced tours will show you how less fortunate residents of this city get by every day, even as their well-off neighbors live in luxury next door, with less other than a security fence separating them in some cases. Definitely an eye-opener!
Live it up in Rio after dark without going bankrupt
Before bidding Rio farewell for points further afield in Brazil, party in style without emptying your wallet of Reals. Two places that stand out for an affordable night out here include Cinelândia, which is an outdoor bar set up on a street offering reasonably priced drinks that pair well with street food and local samba musicians, and Lapa, which allows its many bars and clubs to spill out onto the streets.
In a city with such an infectious party spirit, it doesn't make sense to keep it all bottled up in a building, especially when the weather is so agreeable much of the year.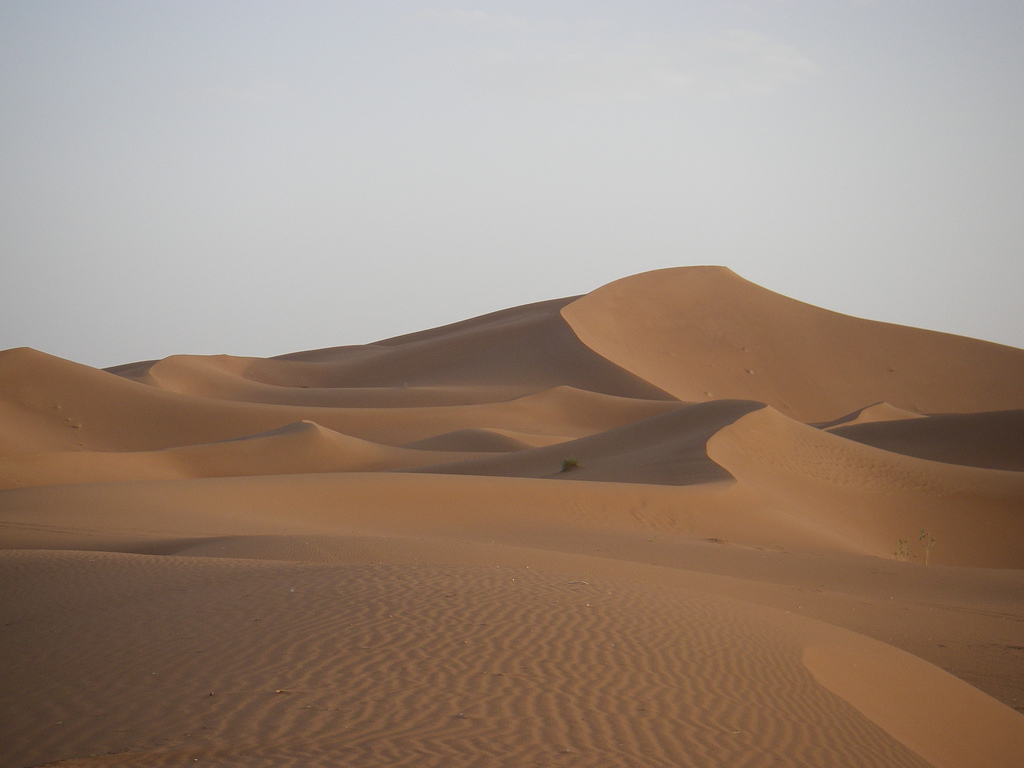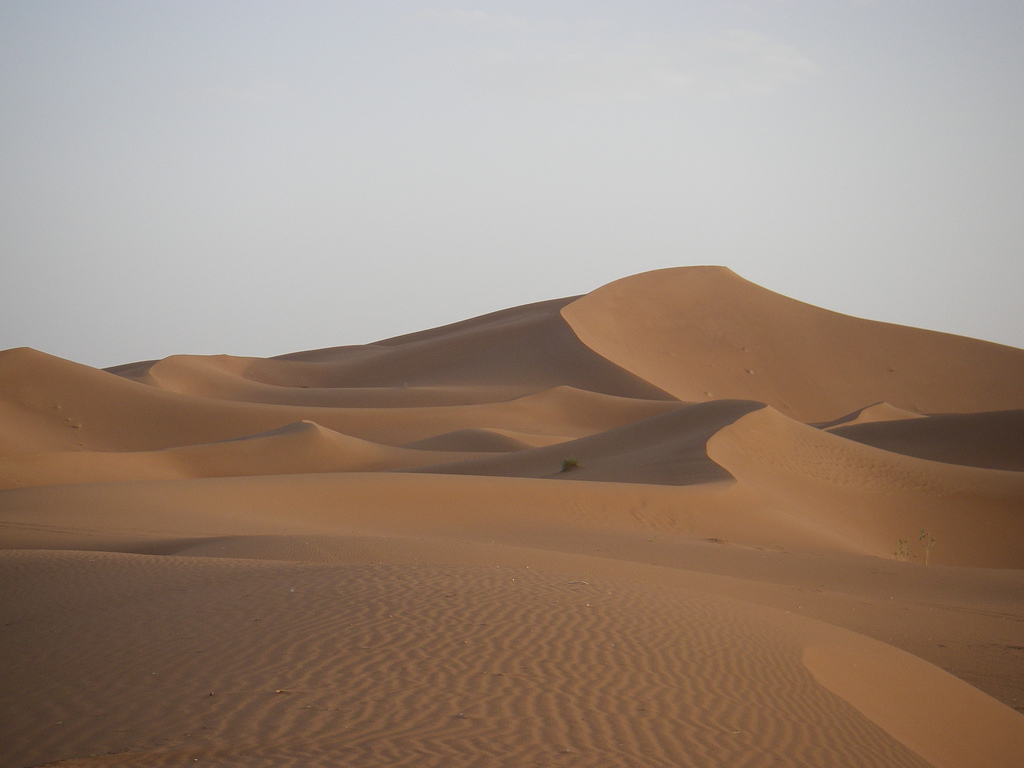 We all love to try out the unique and off the beaten path in the many aspects in our life, and traveling is just one of them. While people flock the already-crowded tourist spots, many would want to venture forth towards the lesser known ones, often going as far as extreme traveling. If you feel like you have a bad case of travel fever with you, and are fit enough to do the extremes, here are the top places that we would like to recommend to you:
Sahara Desert in Morocco
The Sahara Desert is the biggest hot desert in the world, located in the northern portion of the African continent. It stretches out from Morocco and Mauritania in the west, going towards Egypt and Sudan in the east. Sahara actually comes from the Arabic word, Sahra, which basically means desert.
While the Sahara desert can be very unforgiving with temperatures going as high as 130⁰F in the summer and dropping to around 40⁰F at nights and even lower during the winter season, it is still being frequented by travelers who want to know more of what this harsh environment can offer.
Those who do wish to go on a Sahara Desert excursion are often taken along thrilling safaris and camel caravans. These tours usually end up staying in an oasis in the desert, but one must make sure to prepare for the extreme conditions that await them. Aside from riding camels and starting at endless sand dunes, travelers are also often treated to Berber hospitality where they may enjoy eating the local cuisine, including their famous bread. Make sure you book a nice hotel for after the adventures when you need some pampering!
The Indian Himalayas
The Himalayas refer to the most prominent mountain range in all of Asia, stretching from Pakistan going all the way to the Bramaputra River in India. Naturally, trekking is among the most popular things to do in any point in the Himalayan ranges, but you can also do other activities such as yoga and meditation and even white water rafting.
What does this world famous mountain range have to offer? Travelers taking this extreme adventure path get to enjoy a picturesque view of the forest mountains, and even a glimpse of old Buddhist monasteries and other similar structures. Before taking this road less traveled, everyone must make sure to coordinate their travels with the proper authorities, to stay on the safe side and to be prepared for conditions that come with extreme places like this, such as altitude sickness.
Shark Baiting in Honduras
Want something beyond the normal extreme adventure? Then, go shark baiting. This is probably the most extreme and mind-blowing of all extreme adventures. Why? Well, what do you think of turning a vehicle into a giant fishing lure and with you inside as the bait? Staying inside the custom-built submersible by Stanley Submarines, the extreme traveler is then brought down about 1500 feet below sea level. Aside from you, a live shark bait is also attached to the submersible in order to lure the seldom-seen six-gilled shark. How's that for an extreme adventure over the weekend? This one is definitely not for the faint of heart.