Tag Archives:
technology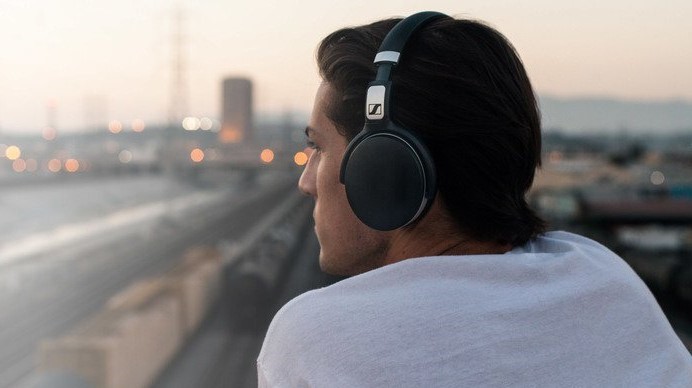 At the start of the semester, you can fool yourself into believing you'll be spending all your spare time between classes in the library. With your nose in a book, it's easy to ignore how utilitarian your dorm room is. What do you care if it's ugly? You're only there to sleep, right?
If you're lucky, you get about a week into this routine before you realize you can't keep it up. At which points, you trade a trip to the library for staying in on your bed.
If you're going to be spending a lot of your time in your dorm room, you might as well do everything you can to make it time well spent. This list will help you curate the best dorm experience possible. From the hilariously extravagant to the surprisingly practical, these gadgets will elevate your dorm room to the next level.
A robot maid
Raise your hand if you like cleaning. When neither hand even twitches, you know you can't claim this activity as a preferred hobby. There's just too much going on around campus for you to want to waste your time cleaning up.
In 2018, that doesn't mean you have to live like a slob. You can "hire" a robotic maid to vacuum your dorm room. Though the Roomba is synonymous with the robot vacuum, the most well-known brand isn't always the best. The iLife A4 is a cute little addition that keeps on top of dirt without emptying out your student wallet. It's relatively affordable addition to your dorm room that saves you a fight with your roommate about whose turn it is to vacuum.
Noise cancelling headphones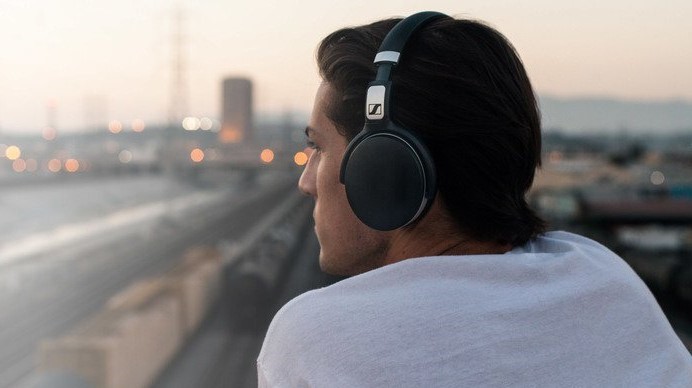 Few residences could be confused for the Ritz. You're going to be dealing with a lot of people in a small space. As a result, you're going to be hearing a lot of stuff — whether you want to or not. Someone somewhere is always going to be making noise, even if it's the middle of the night. Come midterms, it's likely more than one person will take of up the Nordic tradition of wailing in the middle of the night.
If you're sensitive to your surroundings, you'll want to pack a pair of noise-cancelling headphones. While Sony's WH-1000XM2 make it to the top of Tech Radar's list, you may not have the budget to drop roughly $400 on a set of headphones. The Sennheiser HD 4.50 BTNC offer an affordable alternative that offers NoiseGard ™ to filter out the sounds of college life.
Portable speakers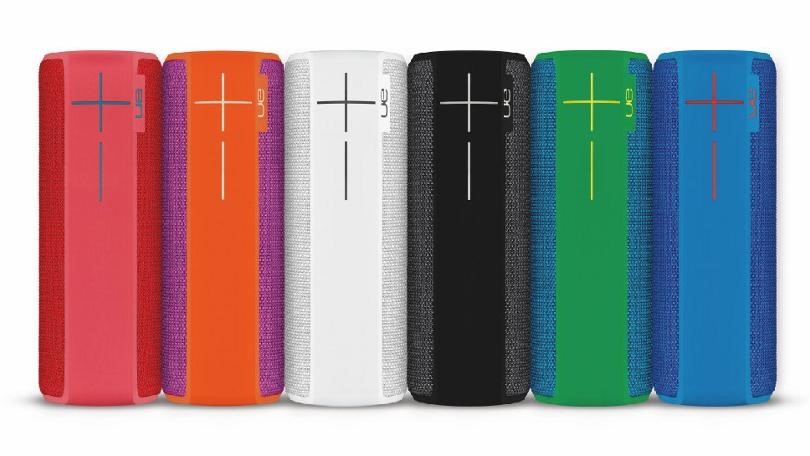 When you're done cancelling the noises other people make and are ready to make some noise yourself, you're going to need a set of speakers to help you make an impact. The UE Boom 2 offers considerable sound quality in a small, lightweight package. It's small enough to fit anywhere in your room and light enough that you won't regret owning it when it comes time to move out. Check out CNET's review to see why it's the portable speaker to blast your mid-semester playlist.
Nintendo Switch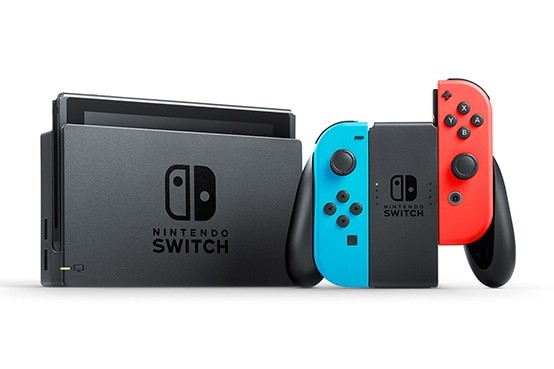 If you'd rather skip the party to explore Hyrule, then a Switch would better serve your dorm room this year. As Nintendo's first 2-in-1 console, it's the perfect system for campus. It offers excellent single player games when you want to kill some time on your own, and it has a library rich with multiplayer (both co-op and competitive) games. You can dock it and play on the big screen or throw it in your bag and take it along to class.
A Switch skin
You'll just want to wrap it up in a Nintendo Switch skin before it's ready to mix and mingle in your backpack. This accessory protects your console from pens, keys, and other sharp objects in your bag that could damage it. When you shop from a company like dbrand, you'll get a Switch skin that's made out of 3M vinyl. Because of their partnership with 3M, these skins leave residue on the Switch's unique surface material — or any other tech you want to decal. That means you can protect and customize your devices with multiple skin designs and switch it up whenever you're feeling bored.
A power strip
Last but not least, you're going to need a surge-protecting power strip to make sure you don't blow the breakers once you plug in the rest of the gadgets on the list. The Dynex Surge Protector comes with 8 outlets and two USB charging ports, so you'll never have to fight with your roommate over a chance to charge
Despite your best intentions, you'll be spending more time in your college dorm room than you might expect. If you expect to enjoy all the time you log in this tiny room, you'll need a few gadgets to help improve your quality of life. Once you have the right ratio of space to tech, you'll never regret staying in your room. Your grades, on the other hand, might miss the library!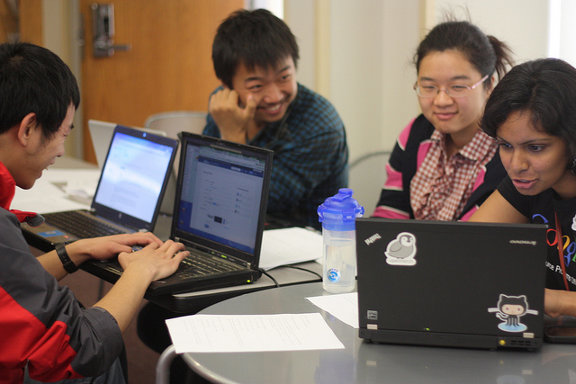 Back in the 80s, it was possible to head off to university with just your government grant in your pocket and live for four years on a diet of student meals, intense study sessions and even more intense party nights (hey, everyone has to relax sometimes).
Jobs were reserved for post-university life, allowing you to focus on gaining the best classification and land a top position when you leave.
But those halcyon days are well and truly over. Tuition fees have trebled in the past four years, bursaries and student loans aren't large enough to subsidize students and, for those from a poorer background, the world of university education is becoming little more than a pipedream.
Yet, there are much easier ways than packing off to campus and racking up an estimated £30,000 worth of debt on living costs, course materials, utilities and travel. Thanks to the rise of the internet, online distance learning has advanced to become just as effective as its brick-and-mortar counterpart.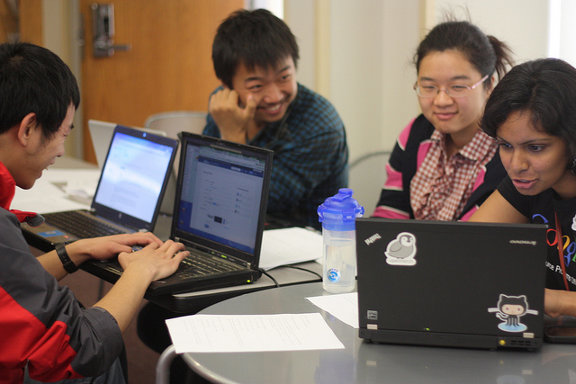 The major advances of distance learning
Way back when universities were actually affordable, distance learning was like the wonky, accident-prone brother of "normal" uni.
You had to send off your application to learning providers, wait for what seemed to be aeons for course confirmation, then scour for materials in your local library or stay up until 2am to watch Open University learning programs and hope your essay topic arose.
Put simply, convenience was not key.
How landscapes shift. With the inception of broadband, distance learning has become arguably more convenient than having to rock up to a lecture at 9am or attend a two-hour seminar in the middle of the day.
Now, you simply have to access the web or ping off an email to access your course materials or chat to your tutor.
Learn when you want, where you want
More than this, the ethos of distance learning is flexibility, meaning that students can fit their learning around their work or family life. When you think about it, the traditional student lifestyle only suits one type of person – preferably young, without real ties to certain towns and able to study on a full-time basis, university molds around them like putty.
But if you're holding down a family or working for 40 hours a week, regular visits to campus simply aren't viable – and that's where distance learning comes into its own.
Even the social aspect of online education is remedied via instant messengers, email and free video messaging services like Skype.
Indeed, better equipped courses kit their Virtual Learning Environments (VLE) out with tailor-made chatrooms to bring together everyone on one specific course for discussion and debates that will sharpen your learning on a course.
While you'll still have to fork out for tuition, distance learning undoubtedly cuts down on the cost of course materials and allows for a flexibility that traditional universities couldn't cater to.
So, if you want to live like it's the 80s again, give a new type of learning a go.