5 Sports Management Career Paths to Consider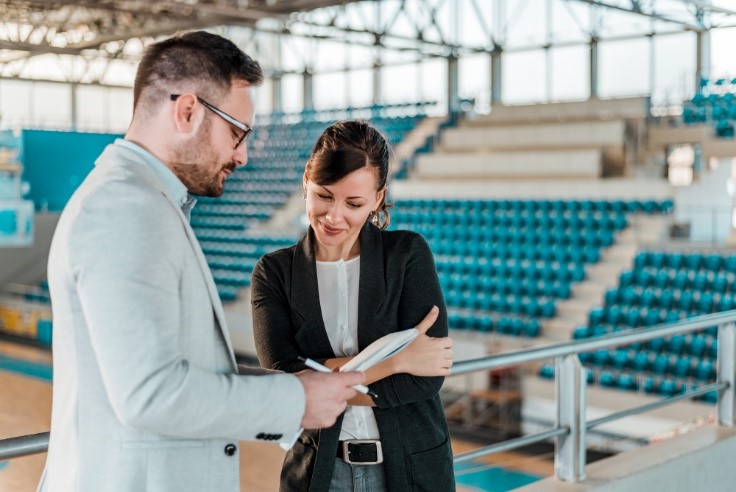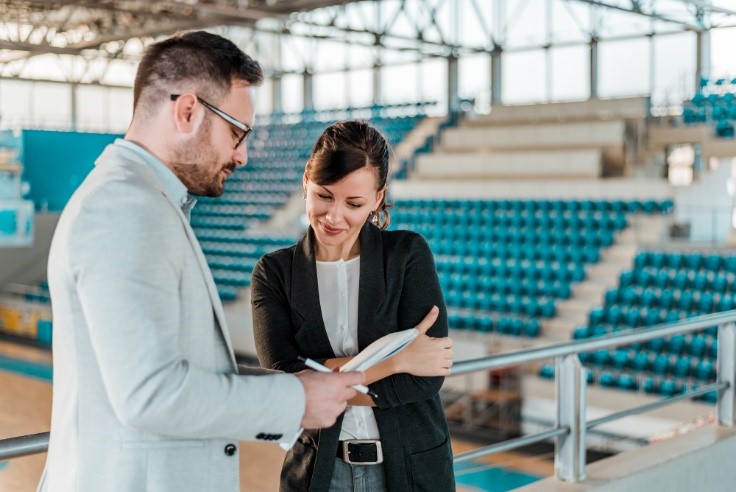 Have you been dreaming of a career in sports ever since you were little Now that you're older, that dream might seem far-fetched – especially since there are only 11,800 professional athletes in the entire U.S., according to the Bureau of Labor Statistics.
But you don't have to be an athlete to enjoy a long and fulfilling career in sports. There are tens of thousands of behind-the-scenes (and in-the-scenes) sports jobs that you can do, even if you're not an example of peak physical conditioning. A sports management degree can prepare you to follow one of these sports career paths, among many others.
1) Sports Agent
Every professional athlete needs a competent sports agent to guide and advise them when it's time to negotiate deals and sign contracts with brands and companies. As a sports agent, you'll need to have a good head for business and strong negotiation skills. You'll be responsible for handling all of your clients' corporate and legal obligations, as well as helping them manage their money.
As a sports agent, you'll travel to meet clients, potential clients and league representatives. Contract negotiations will occur during the spring and summer, while much of the winter and fall will be spent meeting with clients. You'll take care of your athletes' taxes, negotiate their salaries and bonuses and set up their product endorsement deals. Some background in contract or tax law would be useful.
2) Public Relations Assistant
Professional athletes spend much of their career in the public eye, especially those at the top of the field. Sports public relations assistants and other PR specialists in the sports field work to build and maintain a positive public image for the athletes they represent. They do this by attempting to control the information that flows from the team or athlete to the press and by working to soften the blow of any negative attention an athlete may garner.
Daily tasks for PR professionals in sports include preparing media reports and press releases, drafting speeches, arranging media interviews for athletes, responding to communications from journalists and crafting promotional campaigns. You'll have a role in any activity that increases or bolsters a team's or athlete's positive public image.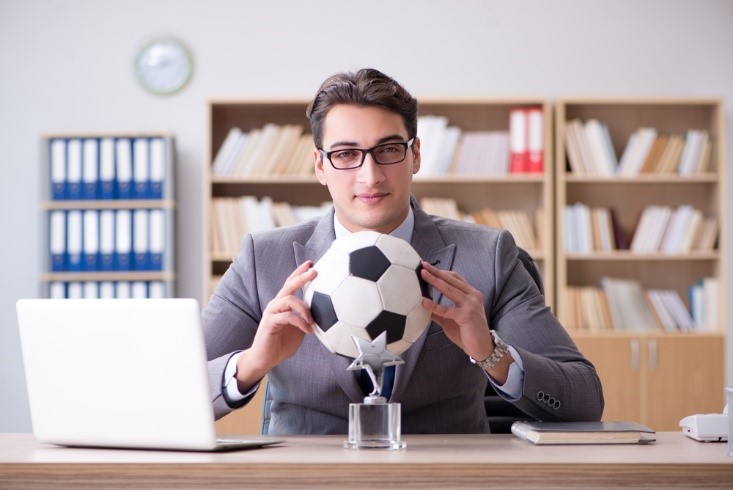 3) General Manager
As a sports general manager, you'll be in charge of managing a sports team's deals and business transactions. General managers may work for teams in the minor leagues, as well as in the major leagues, with minor league general managers earning a starting salary of about $112,000. You'll hire head coaches, manage the team's revenue and budget, draft new players and speak for the team at media conferences.
A successful general manager has strong people skills, business acumen and communication skills. He or she must be able to hire and manage staff, including coaches and other support staff, as well as come up with new marketing and business strategies to increase the team's revenue. A strong background in sports management will help you assess the strengths and weaknesses of your team and then find and recruit the players who can best help your team improve.
4) Sports Event Coordinator
Do you want to help plan and coordinate major league sports competitions? Perhaps you'd like to work on coordinating sports events for amateur or minor league athletes. Maybe you're even interested in planning community sporting events or helping young people answer the question, "What can sports teach you about life?" Sports event coordinators get involved with planning sports programs and events on every level, from local amateur athletics and community or youth sports to major league competitions.
As a sports event coordinator, you'll need an eye for detail and skills in marketing, business and organizational logistics. You'll also need to understand the sports environment and the specific physical activity involved in the event you're coordinating. In addition to planning the event itself, you'll be responsible for logistics surrounding the event, such as making sure teams find their way to and from their hotels and that they're comfortable in their accommodations.
5) Fitness Director
As a fitness director, you'll be responsible for organizing and implementing fitness and group activities, which may or may not be for the benefit of professional athletes or even sports fans. For example, a fitness director may work as the face of a university's student wellness program and may also be responsible for the day-to-day operations of the university's fitness or recreation center.
You'll need strong budgeting skills and may need management or supervisory skills. You may also need to teach fitness classes or train fitness instructors, provide customer service for participants and conduct teaching observations.
If you love sports and want a career working in fitness or with athletes, a sports management degree may be right for you. A degree in sports management will open up a range of fulfilling career paths in the sports industry, so you can build the sports career of your dreams.