Tag Archives:
Mexico
While college is a fun place to be most of the time, the pressures of school can mount quite heavily at times. After all, you're shelling out tonnes of money (often, it's money you don't even have) in order to gain a highly valuable piece of paper that will heavily influence the degree of prosperity that you may enjoy later in life. To add insult to injury, much of America in the second semester is often plagued by miserable weather, with snow, ice, and icy winds that just cut right through you.
Don't you wish you were lying on a toasty beach instead this past winter, where shady palms, cold beers/fruity drinks, and the warmth of an ever-present blanket of tropical heat could have helped to take the pain of your nightmare experience with the polar vortex and midterm exams?
Don't make the same mistake next year.
It's July, and while all your fellow students are busy with their summer jobs, partying it up, or just chillaxing in general, now is the time to strike to get in while prices for next Spring Break are relatively low. While you will definitely benefit from getting in while demand for these vacations are still low, there is one question left to be resolved by you: where will you and your buddies be based for your week of fun and debauchery?
If that point has you stuck, let us help you out of your rut by suggesting three awesome places for Spring Break that you will never forget … ever!
1) Miami, Florida
If you started your search by checking out Miami flights for spring break, you've definitely picked a destination that will prove to be an unforgettable getaway for your and your mates. The South Beach area boasts one of the liveliest urban beaches in the country, with long stretches of perfect white sand, and endless masses of beautiful people out soaking up the rays.
Once the sun goes down, the nightlife a few blocks back from the beach pulses with activity, but be prepared to bring your wallet, as many places charge cover that costs at least $20, with many of their drinks costing just as much. Still, it will prove to be a classy night out, unlike the dive-bar atmosphere that you're used to back in your college's home town.
2) South Padre Island, Texas
If you're seeking a more down-to-earth, drink until everything goes fuzzy type of experience, then chances are South Padre Island will be more in line with your expectations. The focus here is more on having a blowout good time then who has the fanciest watch. People usually check into a hotel, party until the sun comes up, passing out until they come to, head out to the beach to tan, play in the waves, and then proceed to do it all over again until it's time to go home.
3) Cancun, Mexico
Sometimes, it takes leaving the country in order to elevate your Spring Break experience to the next level. Moving the venue for your mid-semester blow out to Cancun, Mexico achieves this beautifully, as you will be surrounded by sand so white it will blind you if you forget your shades back at the hotel room, local food that will blow Taco Bell out of the water, and the resident Mexican people gregariousness and love of life will enhance your time here, forever setting the bar for good times to a ridiculously high level!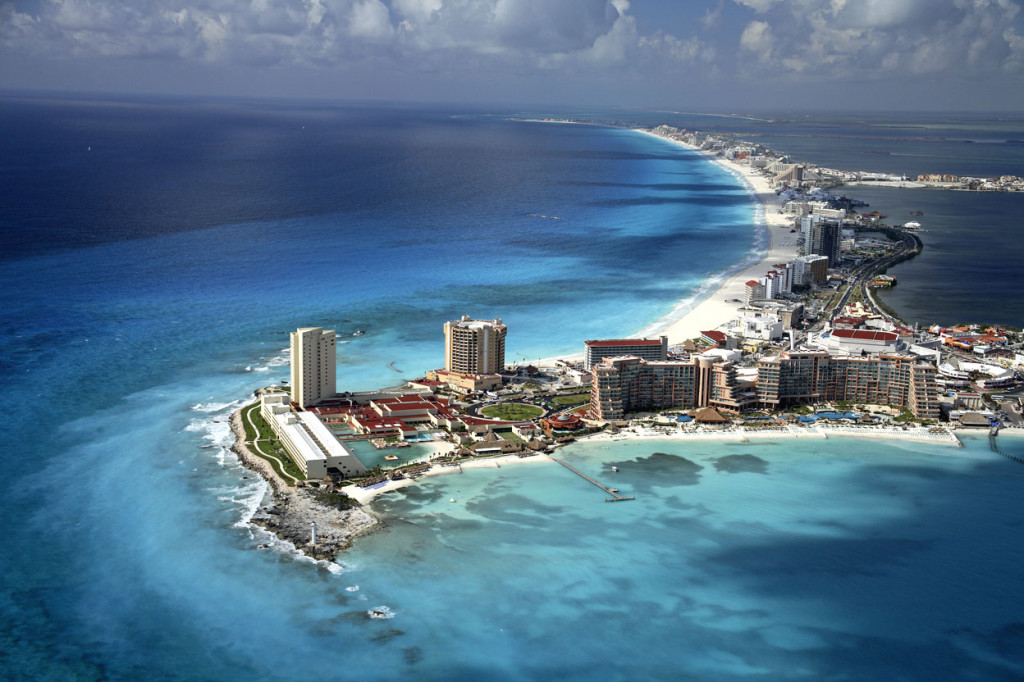 Know of any other fun places for Spring Break? Share them below in the comments!