Tag Archives:
bags
Whether you are looking for a backpack for your study needs or for your travels Solo New York has got you covered with their multi-purpose and intricately designed backpack. The team at Solo New York have spent a great deal of time on designing this lightweight and carefully detailed pack and customers who have purchased this item have been incredibly happy with the product. Let's take a look at some of the key features of this pack and why it has become so popular in such a short space of time.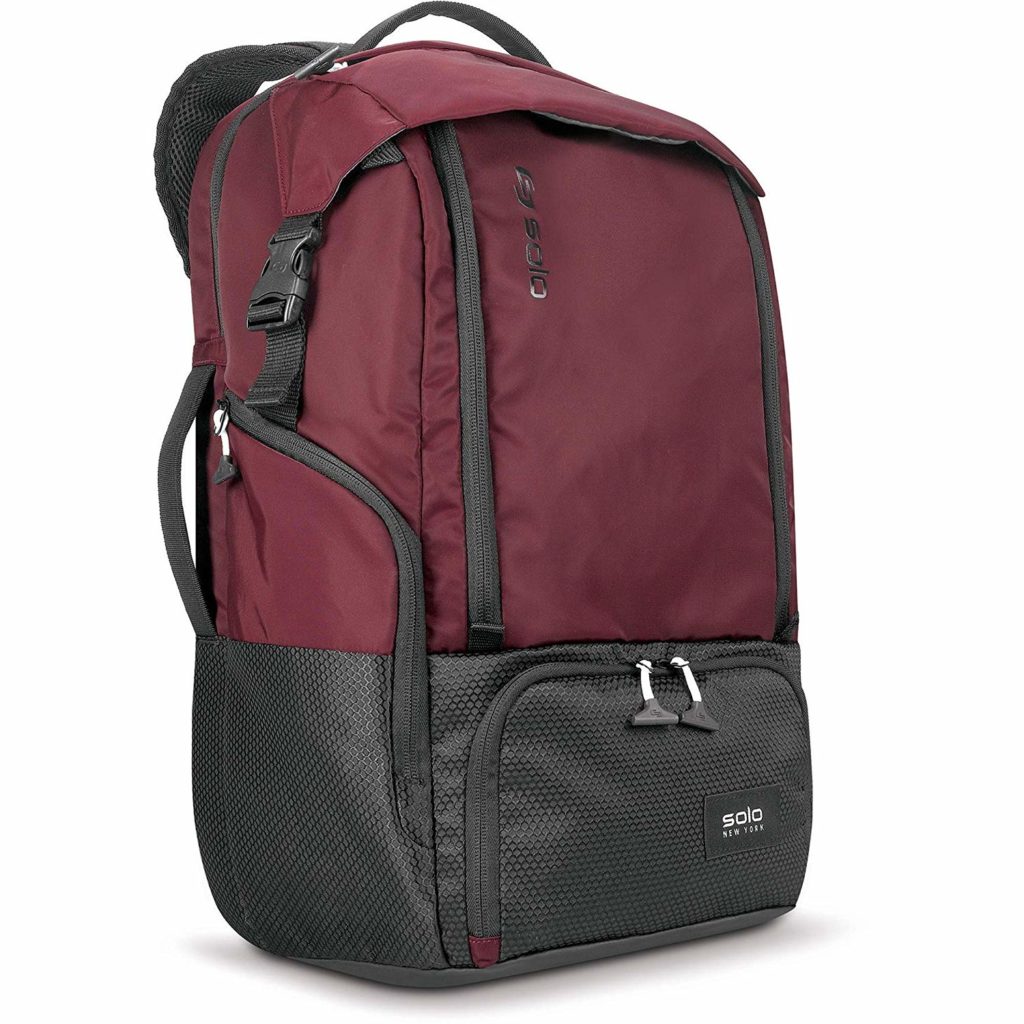 The Body
The main body of the backpack opens from the front of the pack rather than the top as many do and as a result it offers a large amount of space and simple access to your stuff. There is more than enough space here for all of your study materials and you could also comfortably fit a couple of days clothing in there too. This section is opened with two strong zippers which line the main body of the pack, allowing for easy access.
Shoe Storage 
Taking your shoes with you no longer means a second bag or sneakers hanging from the bottom of your backpack by their laces. The Elite Backpack has a separate shoe storage compartment at the base of the pack which sits on top of the main body of the backpack. There is more than enough space in there for two pairs of trainers or even a pair of boots. This section could also be used to store wet clothes or laundry, without it affecting the rest of your luggage.
Laptop/Tablet Storage 
A feature of the pack which we really love is the sleek and padded compartment for your laptop or tablet. The laptop compartment measures in at 17.3″ which is spacious enough for all laptops. The soft padding doesn't add too much to the bulk of the pack yet it is solid enough to protect your gadgets.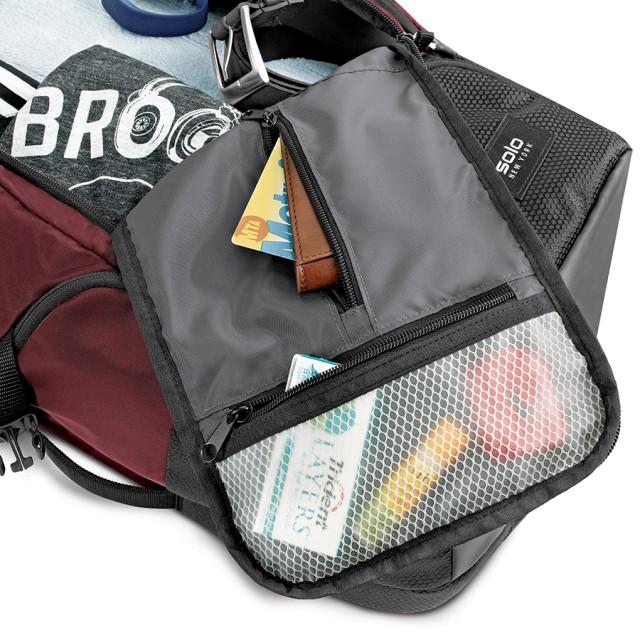 Organizer
When you unzip the flap which covers the main body of the rucksack you will find that this doubles up as a handy organizer section which you can use to store all manner of smaller items. There is space here for stationary, for headphones, toiletries, wallets, passports and whatever else you see fit to stow away inside. Each section here has its own zip which makes it a great place to store anything valuable, and ensure that nothing falls out when you are moving around.
Additional Ease and Comfort
The backpack is ultra lightweight thanks to its nylon fabric material and to support you when carrying it both the straps and the back of the pack have thick padding for your comfort. Beyond this we love the sports zippers which are strong and very easy to open and close regardless of how full the pack is. The backpack also offers long side pockets which zip close, perfect for quick access and the pockets on the very top of the bag can fit your phone or your wallet so that you always have it to hand.
Conclusion
This is a great product which is comfortable to use, offers large capacity and has an abundance of small details which you will adore. At just $86.99 this bag makes for the perfect choice for your campus use, and it will be a back which will last for a very long time indeed.