Category Archives:
Food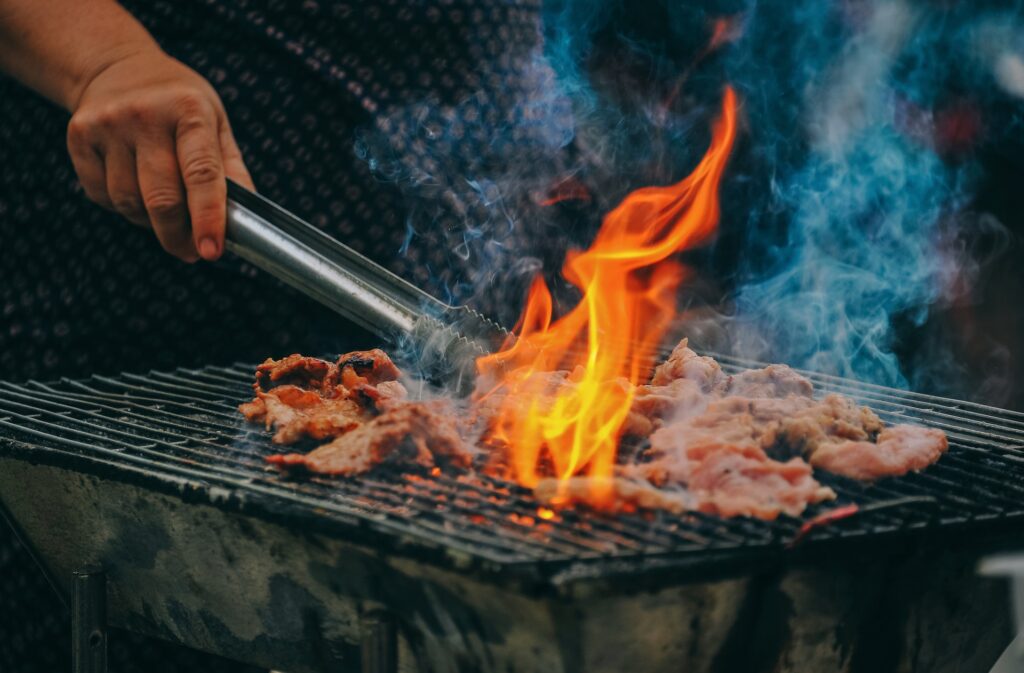 It is critical to select the best wood for smoking. Avoid chemically treated wood in favor of cured hardwoods; picking the best smoking woods for your next BBQ will significantly impact the color of your meat. If you're unsure what wood to use, experiment with different types. Here are some tips you need to consider when buying smoking wood:
Avoiding Chemically-Treated Wood
Chemically treated wood can impart a bad flavor to meat, so you should avoid it if you plan on smoking food. Chemically treated wood can also contain toxins that can make your food unsafe to consume. Fortunately, you can use tree branches instead, as long as they do not have mold or pest infestation.
Smoke from wood is composed of trace amounts of syringol and guaiacol. These compounds are emitted into the air after the wood has been exposed to heat. The composition of the smoke is affected by the type of wood, humidity, and amount of oxygen available.
Generally, wood should be seasoned for at least a year before smoking. Fresh green wood is not suitable for smoking. Some hardware stores carry woods such as hickory and mesquite, while others offer expanded barbecue supplies. You can also buy wood from an online supplier.
Cured Hardwoods
The flavor of barbecue can vary greatly depending on the wood used. While there is some overlap between hardwood and softwood, there is also a difference in the amount of flavor each imparts. Hardwood has a higher percentage of guaiacol, a compound that gives a smoky flavor. Softwood lignin contains only guaiacol, while hardwood lignin contains both guaiacol and syringol.
Hardwoods have more compact cell structures than softwood. This means there is less room for air or organic matter to escape from the wood during combustion. In addition, hardwoods release more carbonyl compounds, which give food a natural caramelized flavor. Most hardwood used for cooking has been dried and cured either in a shed or outdoors. Some wood is even stored in heated kilns, though pitmasters prefer air-dried wood with less than 25 percent moisture.
Hickory
When smoking meats, hickory adds a distinctive dark color and strong flavor. Its smoke is often associated with the richness of bacon. Hickory is one of the most popular woods used for barbecue in the Midwest and South. It comes in several forms and the best wood to use depends on the smoker and the type of meat you're smoking.
When smoking meat, you should choose seasoned wood. If the wood is not seasoned, it will require a lot of fire and generate undesirable flavor compounds. In addition, seasoned wood will add a deep, earthy flavor without overwhelming the meat's natural flavor.
Orange Wood
Using orange wood is a great way to add a slightly sweet, smoky flavor to your barbecue. It can be used alone or mixed with other types of wood. Its sweet flavor can help balance out other woods that are more pungent. However, you should always dry the wood before using it to smoke your meat.
Orangewood is available in a variety of shapes and sizes. The most common shapes are chunks and chips, ideal for electric and propane smokers. You can also purchase orange wood pellets for pellet smokers. However, if you're looking to smoke delicate foods, consider using planks of orange wood instead.
Adding Wood Chunks
Adding wood chunks to your barbecue is an excellent way to enhance the smoky flavor of your food. First, however, it is important to choose the right type of wood. While wood chips or pellets work well for short cooks, chunks the size of a golf ball or slightly larger will produce a consistent smoke over longer cooking times. Also, never use wood that smells bad, as it will not burn away and impart a bad flavor to your food. Also, avoid burning any moldy wood, as it is not safe to smoke.